Apps for Instagram Stories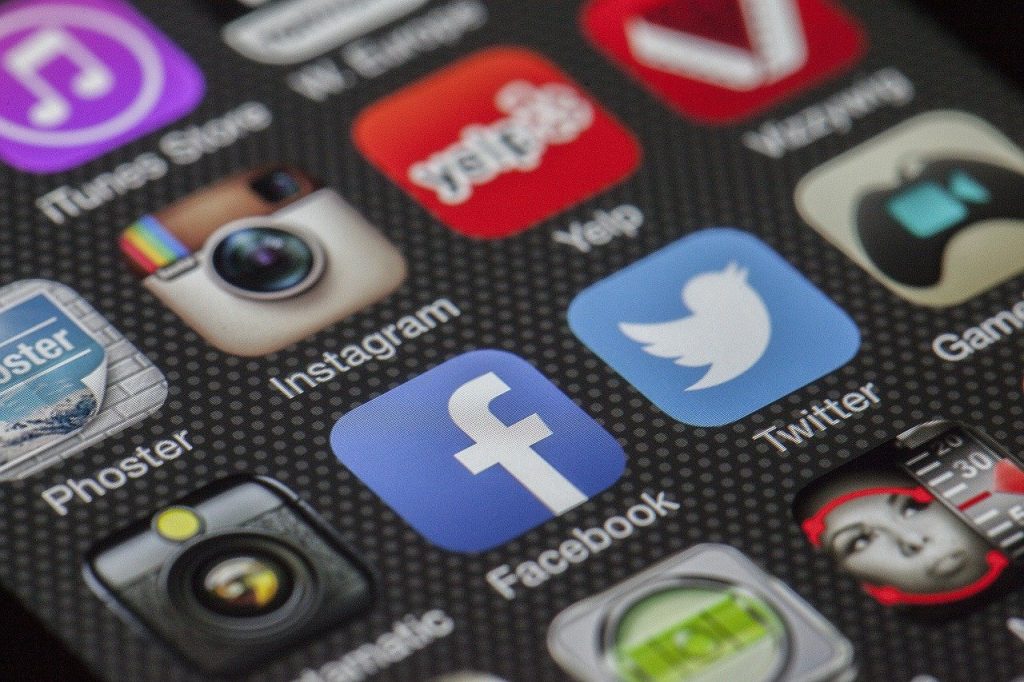 Using Stories, you can reach a wider audience and give people an opportunity to see more unique content. The specifics of photos and videos stored in Stories for only 24 hours allow people to talk more about themselves and not think about whether the publication would suit their Instagram style and mood.
Check out these apps to make your Stories catchy and effective. All of them are compatible either with iOS or Android.
Adobe Spark Post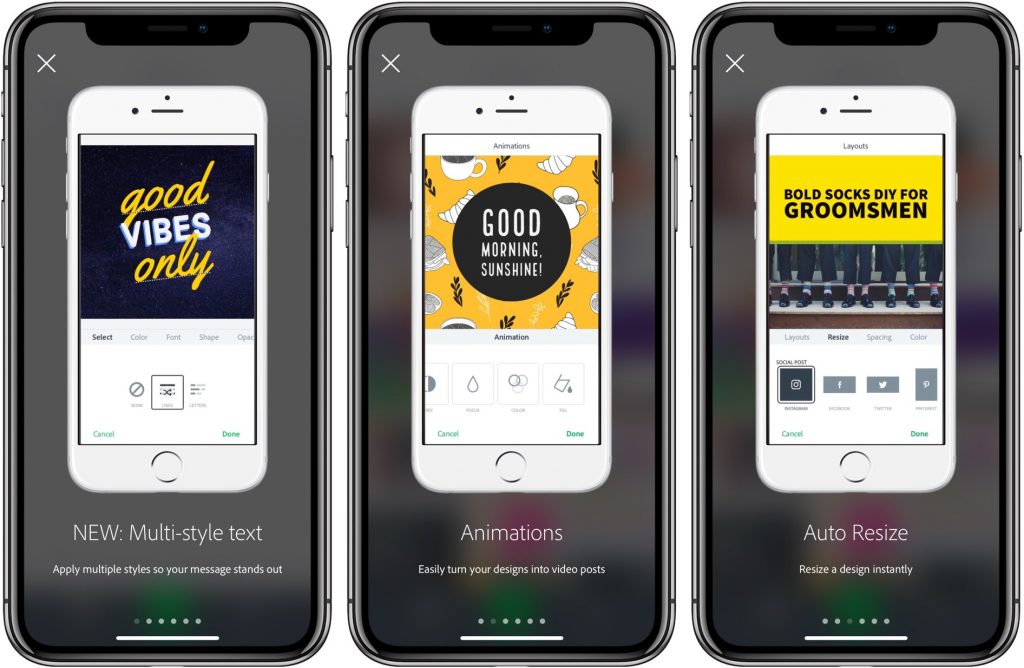 Adobe Spark Post is an application with wide functionality for creating design posts. It has a large selection of layouts for collages. You can add text, photos, stickers, icons or logos. There are ready-made design templates and you can add animations to create interesting Stories for publication or advertising. You can also use built-in photo search from free photo stocks and large font library. 
Videoshop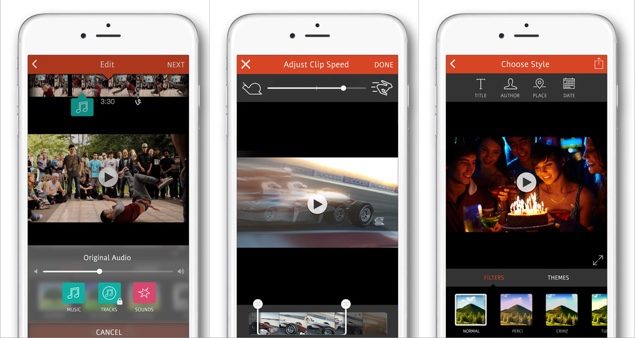 It's a smart app for video editing. You can crop downloaded video material, mix several clips into one, add music, set sound effects and transitions and select audio as a soundtrack.
Filmmaker Pro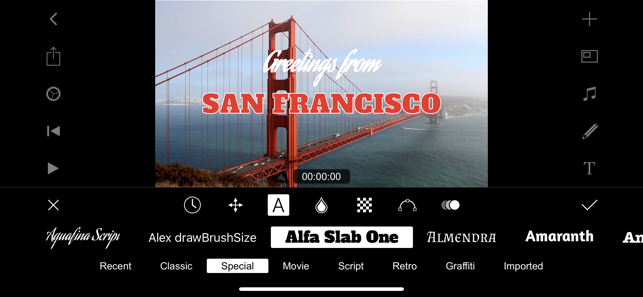 With this professional tool, you can split or duplicate video clips, adjust video speed for an incredible effect of slow or accelerated motion and control volume.
Hype Type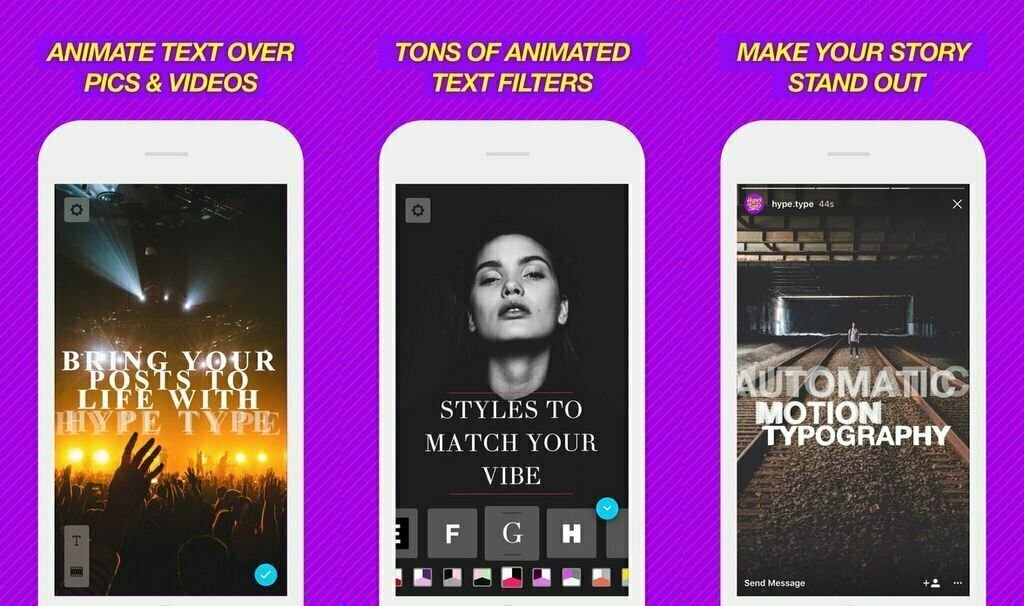 Hype Type is an iOS editor that fully focuses on text animations.
Font Candy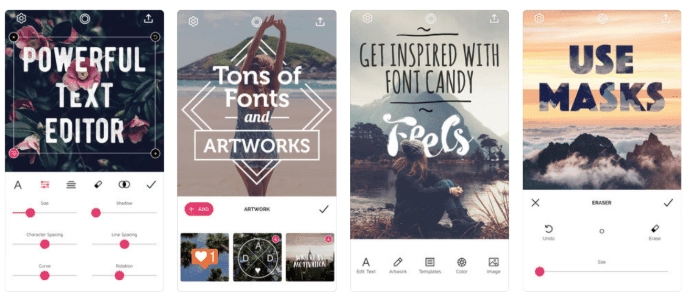 Font Candy lets you overlay images on text and mask your images with our amazingly matched fonts, create fascinating designs or add smart captions to your photos.
PocketVideo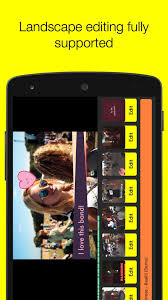 Using the app, you can make and edit vlogs, try landscape editing and directly post the videos on Instagram. You can also alter the duration and mix a few clips to make your own film. 
Canva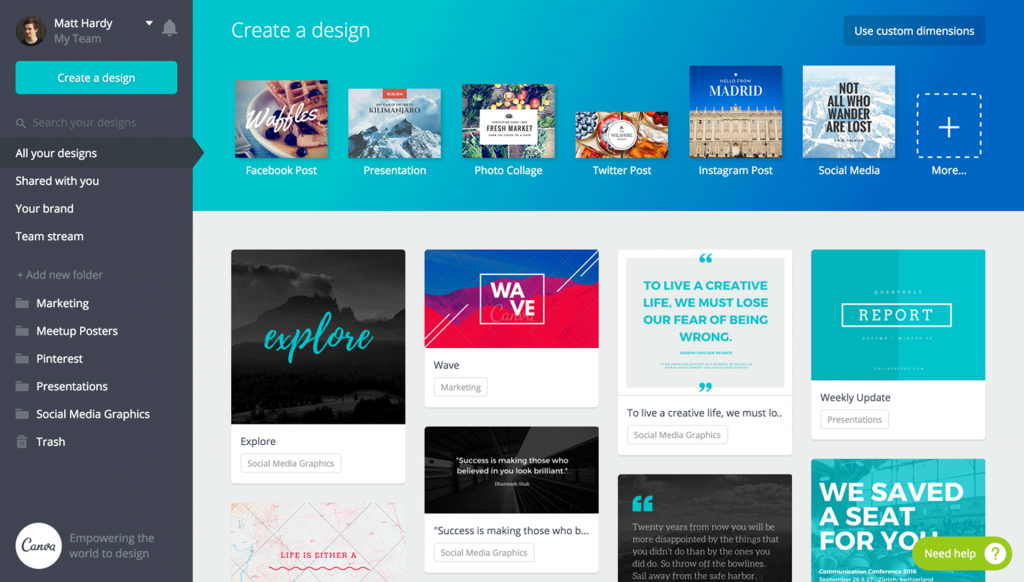 Probably the most popular video editing application. Here you can speed up and slow down the video, apply filters and music, record voice-over text and scroll through the video in the reverse order. If the video does not fit, you can crop it. 
InShot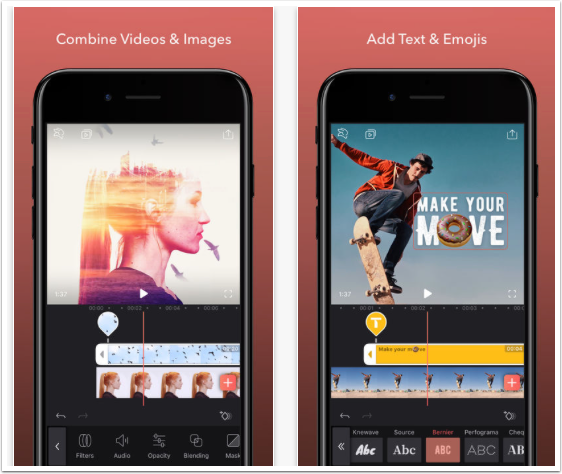 There are a lot of filters in this app and they are easy to use, just scroll the tape and see how your photo will look after applying the filter. After that, select the filter you need, adjust the rigidity of its application and the photo is ready.
NoCrop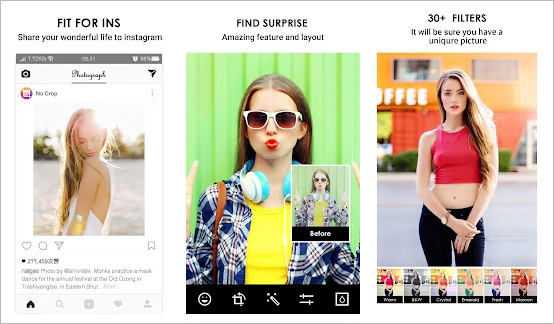 With NoCrop, you can try various templates and personalized collages, rotate, flip and resize your photos and use filters to make your photos even more beautiful.
Snapseed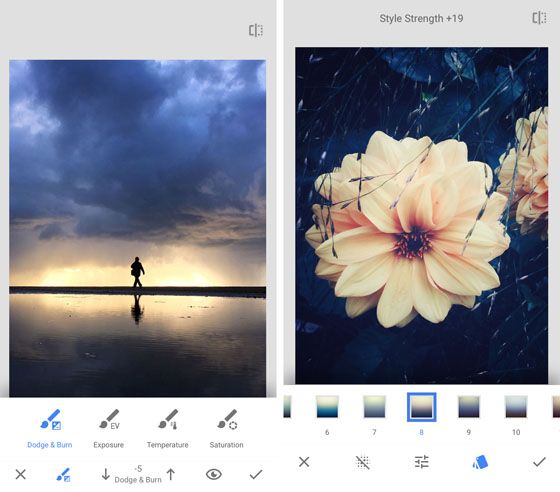 Snapseed has everything you need for photo editing: crop, image rotation, double exposure, adding text, and much more.
Microsoft Hyperlapse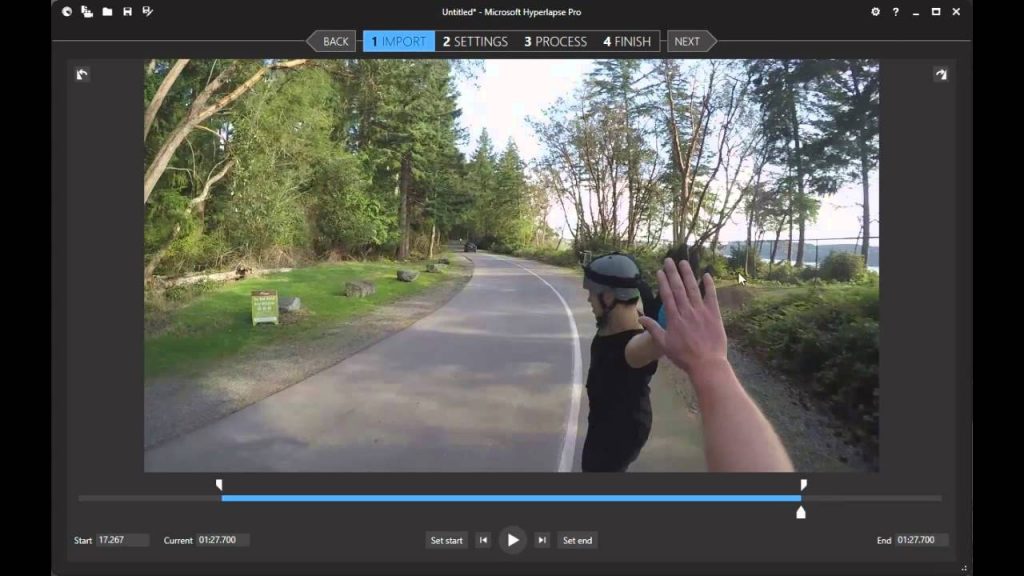 This is an app from Microsoft, designed to create smooth and stabilized timelapse video clips. It uses high-end technology that makes it easy to create interesting and spectacular videos.
PicPlayPost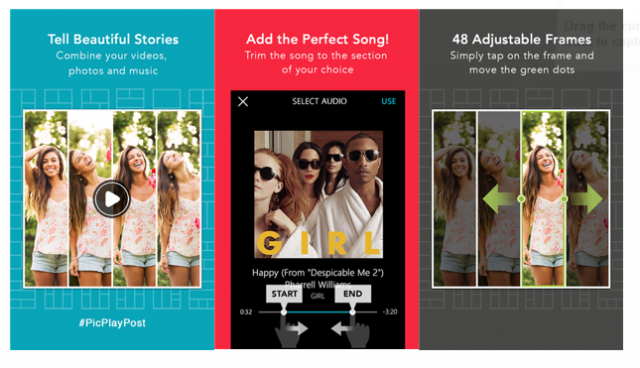 PicPlayPost is probably one of the best collage maker apps: a huge selection of templates; there is a collection of frames for decorating dull ordinary photos.
Panoram Stories App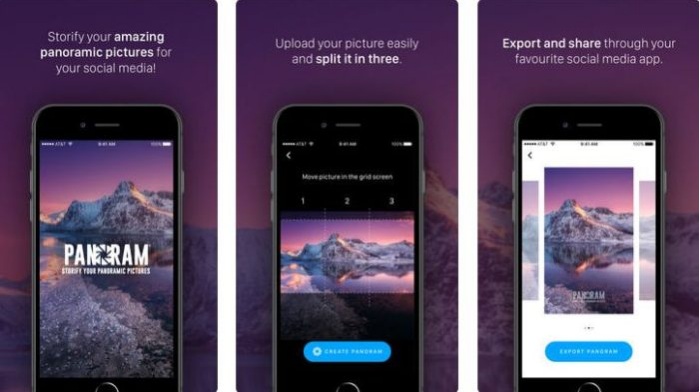 The app is suitable for panoramic pictures: divide them into several parts, move them up and down or zoom if necessary. 
StoryLuxe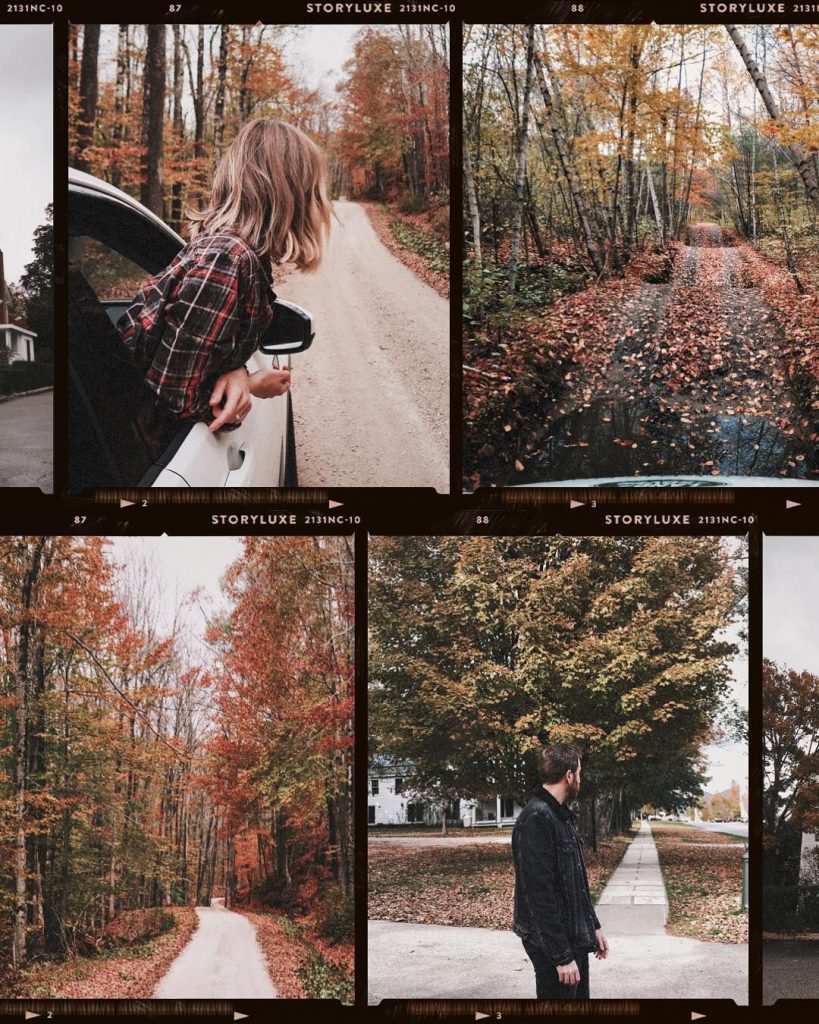 StoryLuxe is a minimalistic app for iOS devices. The application has 11 sections with paid and free templates for storyboards. There are no advanced features for editing and creating graphics, but the app has high-quality filters, templates and backgrounds. Using templates, you can make various interesting collections of photos in one style.
StoryArt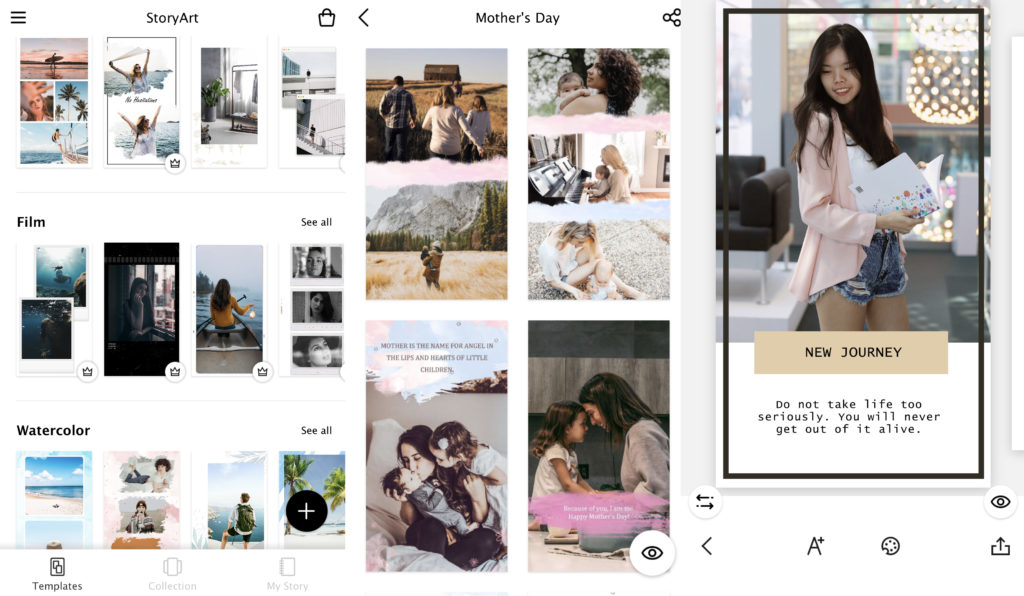 The app resembles Unfold, but it has more templates even in free version. There is also a built-in photo editor, animated stories and ready-made covers. You just have to upload photos, add or remove text and change the background color. Just a few seconds, and cool content is ready!
Mojo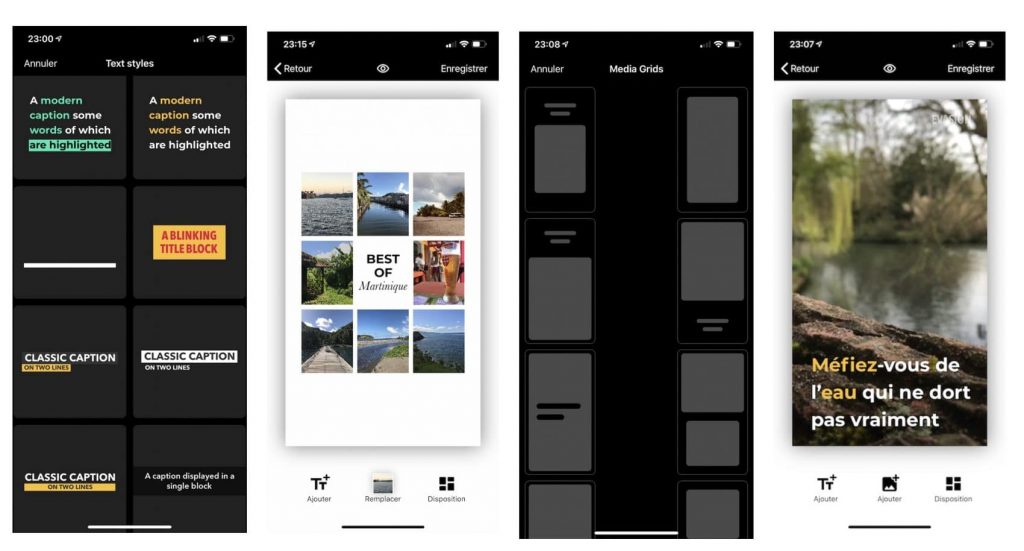 Using the Mojo app, you can create animated storyboards. The application has more than 100 templates divided into various categories like Fashion, Travel, Photography, News, Marketing and others and 100 styles of animated text. The app enables users to customize the font, color, size, position, alignment, etc.
Unfold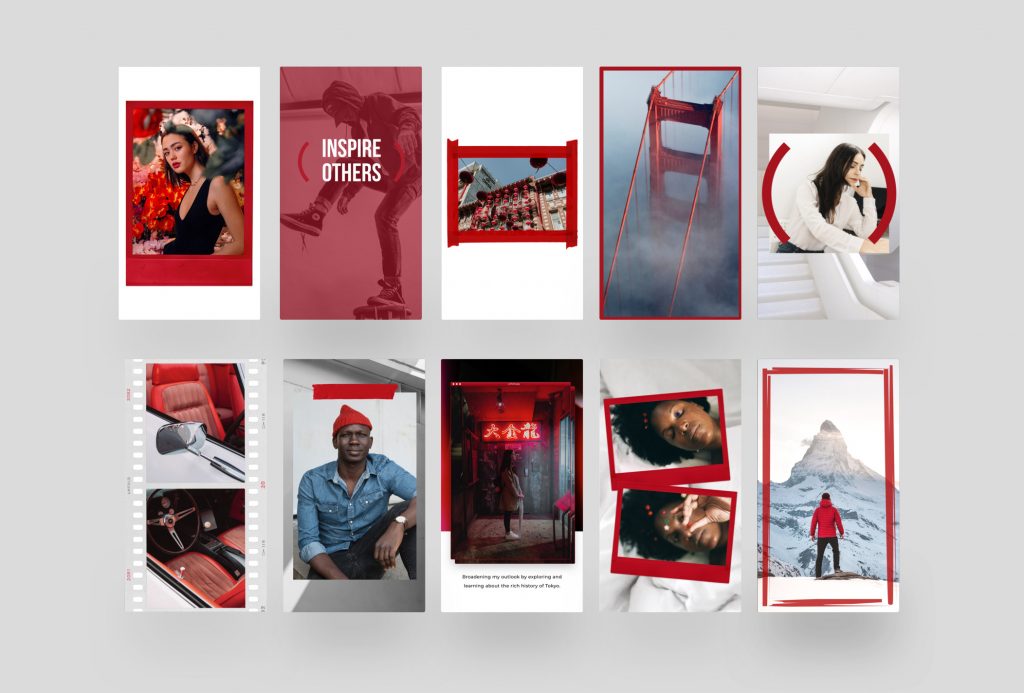 Unfold is one of the most famous applications for creating Stories. It has more than 150 stylish templates: 25 of them are free, 4 more can be obtained for a subscription to Instagram. Each additional set can be bought for a couple of dollars, but free templates are enough to start creating beautiful Stories. In addition to creating single Stories, you can make a sequence of stories by adding new screens.
Clipomatic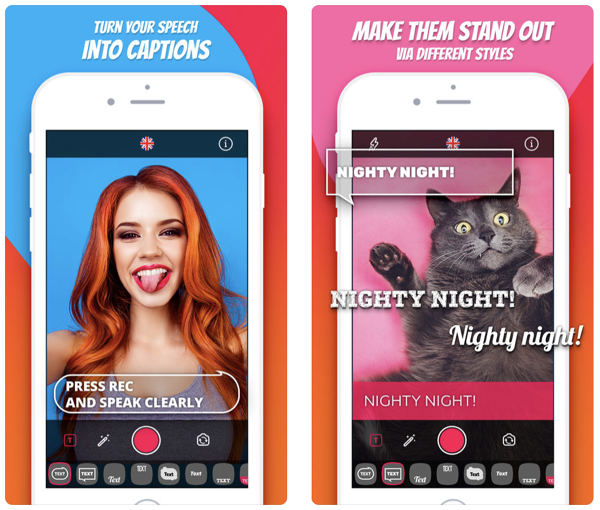 The app works with the clipboard which remembers all the text blocks that were copied to the clipboard and allows you to restore them. After starting, Clipomatic automatically monitors and saves all the data copied to the clipboard.
Over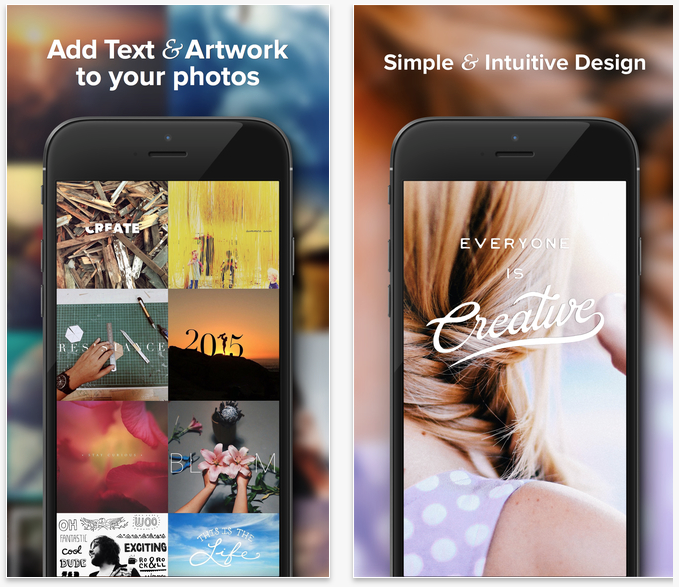 On Over, you'll find different stickers, photo frames and about 30 fonts. Most of them aren't free, but you can use free options to create great effects. If you don't have your own photos, you can find them on the free Unsplash photo stock, the search is built into the application.
CutStory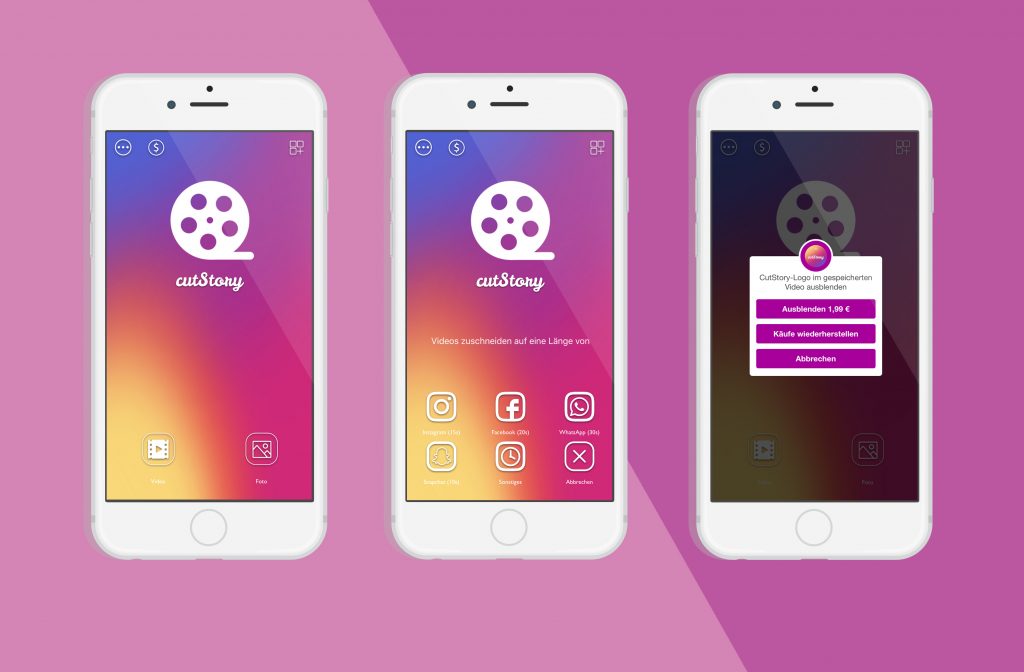 With CutStory, you'll be able to publish old videos and download videos made before the last 24 hours. Choose a suitable template and divide long videos into separate clips of any length.
To Sum Up
You can try all of these apps to find out which one suits you perfectly. As for disadvantages, some editors have in-app purchases and ads.